Opening Hours
12pm - 11.30pm
12.00am close on music nights
10pm close on Sunday

Bank Holiday hours: see Sunday hours
Food served
Mon - Sat: 12pm to 9.30pm
Sun: 12pm to 7.30pm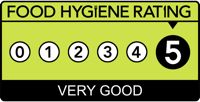 Welcome to The Bull,
Mark, Jodi, Anne and the team would like to welcome you to the award winning family friendly Bull pub in the picturesque village of Theale in the heart of West Berkshire.
As well as our regular custom we can cater for many needs, from large coach parties to an ideal family meeting point, being located less than a mile off the M4 motorway on the central corridor.
We also have our private function room for all occasions please check out our Function room heading above to see what we can do for you.
We hope to see you soon!
The Team at The Bull
Dates for your diary:
World Cup 2014
We will be showing all England games on the big screen live with commentary, we have extended hours for the 11pm kick off too so you can come in and enjoy all the action with a great atmosphere. Check out what's on for times and dates.
We will also be running our new fund raising game Match minuets
A simple concept, pick the time of the first goal scored in our featured match and win half the cash pot with the other half going to our local football team Theale tigers youth.
Quiz
June 12th Thursday, it's Quiz night once again, come dine before hand or just come test your knowledge we would love you to join us.
We are very excited to announce that our new, no smoking, outside eating area is now open!
We have a new look website and accompany it new Facebook page and twitter account too! Please follow and like to keep up to date with all our offers and news.
Please see our 'Whats on' page for more details
Taste the history
We pride ourselves on our reputation for great value; delicious home cooked food, excellent selection of wines and lagers as well as our traditional ales.
The Bull has a long history in the village, going back at least to the early 1800's. It is situated at the heart of Theale High Street, next to Brewery Court, so named because of the Blatch's Brewery, which was on the site. Blatch's brewed ales in Theale up until around 1965.
The pub is now a Wadworths tied house and is popular with a broad clientele.
Based in Royal Berkshire in the quaint village of Theale near Reading, we welcome everyone with open arms and offer a wonderfully relaxing atmosphere whether it is to drink or to dine with us. For the sports enthusiast we offer all the latest games screened on our HD screens in the main bar area.
ALL MAJOR CREDIT AND DEBIT CARDS ACCEPTED.
PLEASE NOTE THAT PAYMENT ON CARD MUST BE A VALUE OF £10.00 OR HIGHER.
PRICES CORRECT AT TIME OF PUBLISHING, SUBJECT TO CHANGE WITHOUT NOTICE
Facilities
Baby Changing - we have baby changing facilities located in the ladies.
Parking - 18 parking spaces located to the rear of the pub.
HD TV's - We will be showing all the upcoming premiership fixtures on our HD screens.
Pool Table - We have a 7 foot championship nap cloth pool table located upstairs.
Large Party Bookings - See our function room page, or contact us to see if we can help with your event or party booking.
We offer Free WiFi - Keep online and in touch.
Children are welcome, and also dogs provided they are kept on their lead.