We have multichannel Amazon Prime, BT and SKY sports!
We have a large screen in the Rodeo bar as well as two HD TVs in the main bar area.
Catch all the sporting action with us!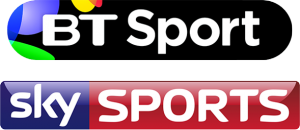 Call Mark for more details . All are welcome. Are you in???
Join us for our popular fun traditional pub quiz every other Thursday from 8pm. From general knowledge to music rounds why not grab a team and join in!
Yes, he is here again! following the success of his last night Ian Bourne brings his fabulous Disco back to The Bull. Get your dancing shoes on, friends together and get on down here for some fun!
GREAT LINE UP OF STAND UP COMEDIANS FROM NEAR AND FAR HOSTED BY CANDY. FREE ENTRY COME AND TRY SOMETHING DIFFERENT! ADVISORY: OVER 16 YEARS ONLY
Join us and compete against the Nation with The World's Biggest Pub Quiz! Raising money for our local primary school there will be prizes and fun galore! Book a table today and have a great time whilst raising money for a good cause! £2 entry per person of which all will go to the School. £50 winners cash prize donated by us! Prizes in between quiz rounds!
IT'S BACK! COME AND JOIN US FOR OUR AMAZING FESTIVAL OF CIDER! HAVE WE GOT A TREAT IN STORE FOR YOU! FROM THE STRANGE TO TO WONDERFUL WE HAVE IT COVERED WITH OUR HUGE CHOICE OF CIDER. GREAT FOOD AND LIVE MUSIC FROM READINGS FINEST FUNK SOUL REBELS. GET YOUR GROOVE ON AS IT'S GOING TO BE AMAZING!